11 tags
What if I were one of those women who could have...
charstar: Like Cleopatra? Marie Antoinette? Beyonce? Beyonce can have whatever she wants, right? She's had to have made a few bold requests. (Surrogate mom, anyone?) If I could have whatever I want… I would write on the wall, any wall, whenever I want. Maybe it's a thought. Or something funny. Or a grocery list. Maybe it's just my name with a drawing of a pig. I don't know, whatever I want, and...
5 tags
4 tags
4 tags
Love's Theme
This weekend I was editing photos for Wednesday Night Riot, a new show curated by the Miles Stroth Workshop and run by 15 former alumni. We started this show 4 weeks ago. Maybe you've seen pictures floating around the Internets. If you have, it's because of marathons like Friday night when my apartment is filled with Skrillex dropping things and $6 Red Moscato wine. Any indie improv...
3 tags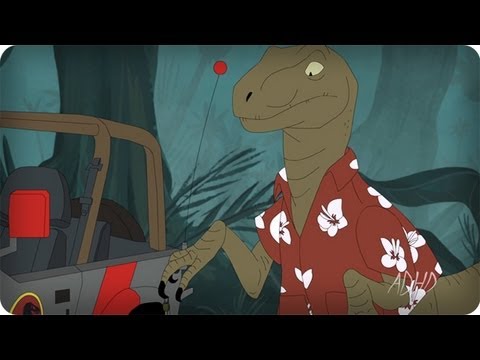 8 tags
Your Monitor (Stage Fright)
I was reading Jay Mohr's book, "Gasping for Airtime: Two Years in the Trenches of Saturday Night Live" and came across this: "One day Buddy asked me what my monitor on stage was. I asked him what a monitor was. A monitor, Hackett explained, was the number of distracting thoughts in your head when you're onstage. Thoughts such as, 'What's that...
8 tags
Commitment in Improv
What would happen if you committed really hard? But not just hard. Really, really hard. So much so that you believed the words you're saying, and the things you're doing. You're no longer an improviser trying to dream up the smartest move in a scene. You're a character existing in this reality, and it's actually happening to you.  What if you committed even harder...
8 tags
4 tags
8 tags
The Legacy of Heather and Miles
Tonight marked the end of Heather and Miles astonishing 49 week run at UCB Cagematch.  By their record setting conclusion, Heather and Miles had battled against nearly every UCB performer, including both former academic directors of the school. It was the free-styling indie darling Murdercliff, who took down H&M in a packed-to-the-gills theater. It was an emotional moment. Heather and Miles...
5 tags
Being comfortable on stage
downrightupright: Here's a thing, a little thing maybe, but a thing. Once when I was drunk onstage (okay, I'm not supposed to do that, but I did and I was great, go away), I did something odd. I was having an exchange with my scene partner, and I sat down onstage. Not awkwardly, but I leaned against the side wall and slumped down, continuing the conversation all the while. This wasn't called...
9 tags
8 Things I Learned About Improv from iO West Cage...
Last Thursday marked the end of Soulmates' four month run winning iO West Cage Match. I am profoundly grateful for the experience and the many people who supported us along the way. As a second year improviser, I learned so much from getting the opportunity to perform each week. I avoided writing about our Cage Match run while it was happening, because I didn't want to jinx us (improv...
8 tags
6 tags
8 tags
Soulmates Improv at iO West Cagematch
My team Soulmates (11-0) played against the Monday night champions at iO West last night. We've been winning the Thursday show and once a month, the two champion teams battle it out just for shits and giggles. We lost to the formidable Broken Engleesh, but what a fun show. You can come see us perform at 11:30 PM this Thursday night, November 1st at iO West (Main Stage). Event info...
6 tags
9 tags
7 tags
7 tags
5 tags
Miles Stroth Improv Workshop: Final Notes
This week marked our last class of the Miles Stroth Improv Workshop, and I cannot recommend it enough. I decided not to blog about this class because I want to encourage people to take the workshop for themselves. If you are serious about improv, you NEED to take this class. It will change the way you improvise and give you the tools to attack any scene.  One of the highlights in the workshop was...
4 tags
9 tags
Is Improv Inherently Meta?
downrightupright: I've been struggling with a concept in improv lately. Recently, it occurred to me that maybe improv is inherently meta. We begin each show by saying, essentially, "Hey we're about to put on a show for you. But it won't be written. It will be all made up on the spot. It will be hilarious not just for its content, but for the sheer audacity for making up an entire comedy act in...
3 tags
7 tags
5 tags
7 tags
5 tags
"Over Our Heads" (Jon Brion)
I'm pretty distrustful of guys who wear newsboy caps, but this gentleman's ukulele cover of Jon Brion's "Over Our Heads" is incredible. It only has 245 hits, which is mind boggling to me. 
9 tags
Miles Stroth Improv Workshop: Class 1...
It had been 7 months since my last improv class. I graduated UCB 401 back in December, and while I've practiced and performed consistently since then, I could feel my growth plateau. The first time I heard of Miles Stroth was in 401 when his two-man team "Heather and Miles" beat "Funtown" at the UCB Cage Match. Word spread quickly there was a new champion killing it...
6 tags
Miles Stroth Improv Workshop: Prologue
A few weeks ago, my friend Katie and I were sipping Bud Lights at Bird's. We'd just watched Heather and Miles deliver another unbelievable performance at Cage Match, which left us giddy and buzzing to talk about improv. It was an uproarious show. During one scene, Heather was driving Miles to the hospital, after Miles had roofied himself and screamed "RAPE!" when Heather...
6 tags
IMPROV MOVIE PARTY!: Find a Smart Way to Play... →
improvmovieparty: Maybe it's because I'm dumb, but when I was starting out at improv, I had a serious problem dealing with dumb characters, whether it was a character I decided to play, a character that someone else decided to play, or a character that someone else decided to make me play. By "dumb" I mean someone…
5 tags
5 tags
"As a whole, audiences come in with a distaste for female comedians. Because of..."
– Del Close (via delquotemarathon)
6 tags
5 tags
7 tags
Boo! Improv, Kimmel, and Paul Williams
All is quiet on the Improv, Fashion, and Puppies front. Thank you all for still following me. The last couple weeks have been busy, so I thought I'd fill you in on the latest. With a heavy heart, I quit my first improv team Princess Cake. I'll always hold a very special place for this group and I'll miss playing with them. Quitting your first improv team feels like dumping your...
6 tags
Why I Love Transaction Scenes
downrightupright: I'll be honest, relationships in scenes don't help me. They're helpful to a lot of people, sure, and if they're helpful to you, more power to you. But for me, if I have some sort of premise, making my scene partner my dad/brother/sister/girlfriend/son/wife/best friend/next door neighbor just doesn't help me. In fact, it creates complexity where I want simplicity.  To me,...
5 tags
Upcoming Shows
Bester Western (The Improv Space). May 25, 8 PM - 9 PM: My excruciatingly funny friend, Mark Schroeder, invited Sean London and I to perform with him tonight at their weekly slot. We're filling in for Erika and Dave, who both went on vacation and left Mark to fend for himself. It will be a half hour show and since I haven't improvised with Mark since 201, I'm really looking...
5 tags
Zvirby: Improv - The Benefits of a Bad Show →
zvirby: Ah, improv. We put ourselves out there, making stuff up, hoping to get a laugh from someone. But laughter shouldn't be why we do improv. There is something deeper, something more meaningful, something hidden inside that makes the world make sense. Improv is therapy, improv is life. So what happens…
7 tags
10 More Things You Didn't Know About Me (Part...
10) In seventh grade, I did an entire book report where I pronounced the 'h' in the word "ghetto." To this day, I don't know why Ms. Gratzer never corrected me. 9) I have an almost OCD compulsion to complete things. If I start eating a sandwich, I have to finish it. If I'm watching a movie, even one I've seen a dozen times, I have to see how it ends. When...
8 tags
In Defense of Shitty Jobs
Recently Sean London had a long, thoughtful conversation with Matt Besser about improv. Over the corse of the conversation, Sean mentioned he did not frequent Harold Night at UCB; in fact, he had only seen it twice. But he did regularly attend Shitty Jobs and Cage Match. This is what Matt Besser had to say: "You'd get way more value from going to Harolds than you would going to Shitty Jobs...
10 tags
The Pretty Flower
Last night my team Soulmates worked with Ben Rodgers as our coach. Our team performs the Pretty Flower form and if you aren't familiar, the Pretty Flower is basically a monoscene with tag outs. Other teams that do the Pretty Flower are Dierkes and Fernie, Sentimental Lady, and Winslow. It's an amazingly fun, challenging form to improvise with its own set of rules.  There is no way I...
7 tags
The Matt Besser Interview: Part One
My husband, Sean London, got the unique opportunity to interview UCB founder Matt Besser in his car. It's an excellent interview, and I will take partial credit for helping come up with all the good questions. Because that's what marriage is, folks. A competition. downrightupright: I recently had the huge honor of interviewing Matt Besser (Upright Citizens Brigade, Improv4Humans,...
9 tags
Lessons from Ben Rodgers
On Friday, my improv group practiced with Ben Rodgers as our coach. Ben is the newest member of Shitty Jobs, and we were excited to learn his secrets on fast play. I thought I'd go over some of the exercises we did, if anyone else is interested. BE MORE SPECIFIC: One of the first exercises we practiced were brief 3 line scenes. One person initiated. The second person responded. Then the...
4 tags
3 tags
10 Things You Didn't Know About Me
Every once in a while, I'm going to do this. Let's do it! 10) I have an irrational fear of driving. I got my first car when I was 21 years old, and it's a miracle I've never been in an accident.  9) My family went on many road trips when I was growing up. To pass the time, my father played comedy albums and I became quotably familiar with George Carlin, Denis Leary, John...
10 tags
Back to Basics
Princess Cake performed for the second time at Prism Box, and we had a really fun set. There was a scene where I was a police sketch artist from Parsons, who needed a victim to describe their attacker. I asked if the suspect was tall, heavy, or scrawny like a hipster. "Why does scrawny have to be like a hipster?" Nick asked. "I don't know. That's my only...
6 tags
Vote By Applause
March is the month of tournaments in the improv world. 11th Hour. TNT. That 3-Man tournament in Brentwood. Not to mention your regularly scheduled Thunderdome and Cage Match. I've been watching a lot of improv competition lately, and it's put me in a slightly "judgy" headspace. The nature of competition forces you to think about what you liked and what you didn't...
8 tags
7 tags
Unfunny Island
In comedy and in improv, sometimes you bomb.  It happens to everyone. You beat yourself up for a night, often trying to figure out where it all went so wrong. Was it a tough room? Was it you? Perhaps you weren't finding "the game." Or maybe you played it too straight, too safe. The introspection can be like searching for a your wallet in a crowded theater, after the next movie...
4 tags
Uh-Oh
This afternoon I was loading the dishwasher when I was struck by a coughing spell. Suddenly, I felt a distinct burst of excruciating pain on the right side of my rib cage. It was so intense, it immediately ignited this fight or flight instinct. I called my grandmother, who's a physical therapist. She walked me through a few self-examination tests, applying pressure, taking deep breaths and...